AviClear
A Safe, Effective, and Non-Invasive Laser Treatment for Acne
Acne is extremely frustrating and fighting it day after day can be emotional.
Those struggling with acne for any length of time have likely tried several ways to heal their red, swollen, and painful acne—from chemical peels and antibiotics to holistic and food-based remedies.
Whether you're struggling with mild, moderate, or severe acne, Réviance Portland can help you achieve clearer skin with an effective and new laser-based technology.
AviClear™ is the first and only non-invasive and FDA-cleared laser treatment for acne.
What is AviClear™ Laser Acne Treatment?
It is a non-hormonal, non-medicinal, laser-based solution for mild to severe acne and is safe and effective for all skin types.
How Does AviClear Work?
This advanced technology treats acne at its source by targeting and suppressing overactive sebaceous glands safely and effectively without medication.
Sebaceous glands produce sebum, an oily substance made from fats that help protect and moisturize your skin. Too much sebum, however, can lead to clogged pores and acne.
After each AviClear treatment, your skin produces less sebum oil, meaning your acne breakouts become less severe and heal over time. According To Clinical Trials, current and future breakouts will be less frequent, not as intense, and shorter as you produce less sebum oil following AviClear laser treatment for acne.
How Long Do AviClear Results Last?
On average, those who undergo three monthly AviClear treatments experience clearer skin for approximately 9-12 months. However, some clinical trial participants reported clearer skin for up to two years following their third treatment session.
Results vary and depend on your unique skin condition and severity.
Featured Testimonial
"I chose Dr. Chan for my procedure and couldn't be more pleased! He is truly a gifted doctor and I understand why everyone speaks so highly of him. Everything went exactly as planned and I am very happy with my results. Dr. Chan and his staff are the best! I felt comfortable with all of them and was treated like a V.I.P."
Click here to see more Testmonials
Who's a Candidate for AviClear?
If you're looking for a long-term, drug-free, chemical-free solution to treat your acne, you're likely a perfect candidate for AviClear.
AviClear is safe and effective for all acne types (e.g., cystic, inflammatory, and hormonal) and skin tones.
However, AviClear should not be used for those who are pregnant, have skin cancer, or have certain types of rosacea.
AviClear Risks and Side Effects
Unlike other laser acne treatments, AviClear has minimal downtime and side effects. You may resume normal activities immediately following treatment but experience mild side effects. These are normal and expected:
Slight redness in the treated areas
Mild acne flare-up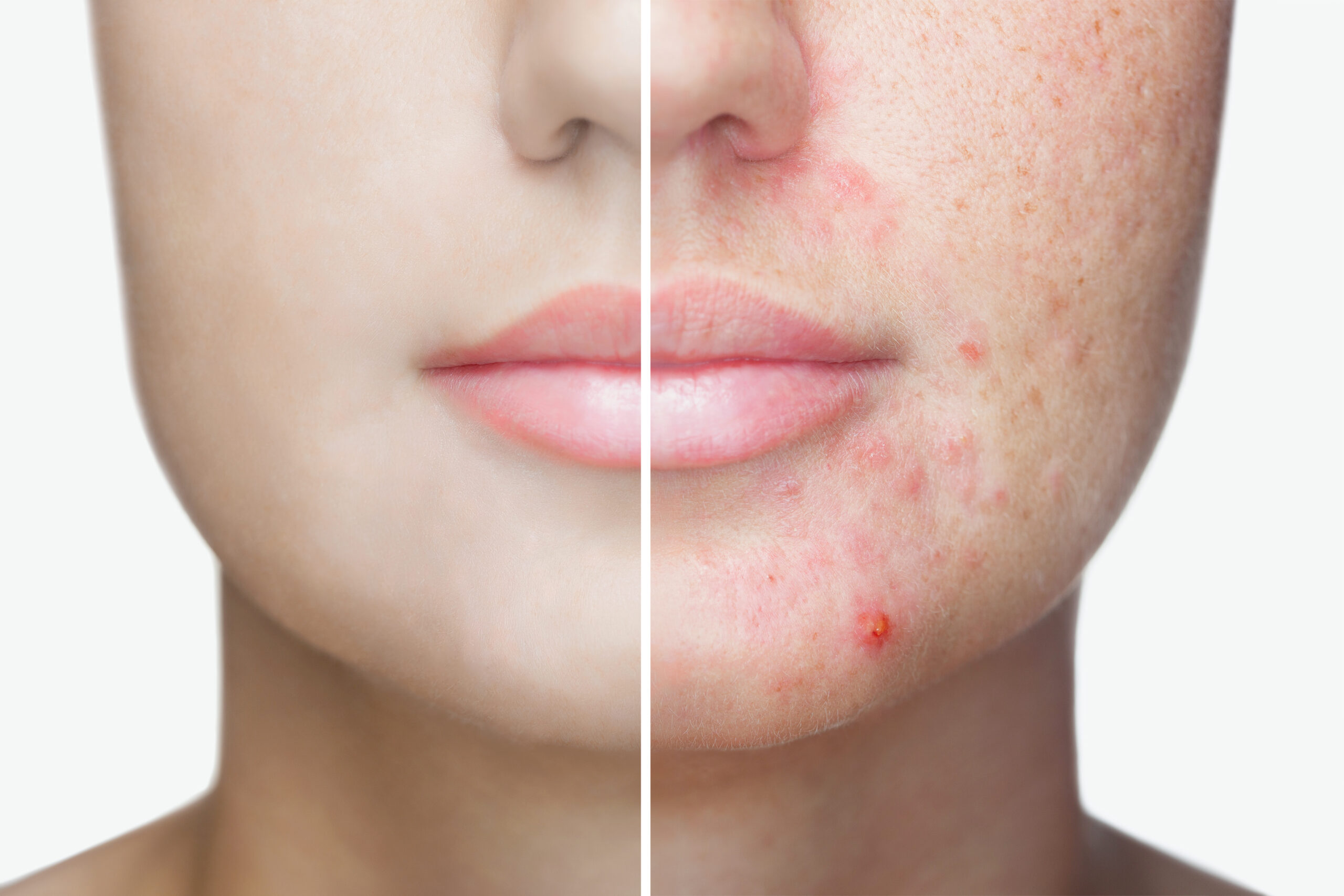 Is AviClear Treatment Painful?
Thanks to the laser's skin cooling sensors, AviClear treatment is relatively painless. During treatment, tolerable, very mild snapping sensations are common and last for a few seconds.
Most people receiving the AviClear treatment report mild and short-lived discomfort. Generally, there is no need for numbing creams. However, your comfort is our top priority.
How Long Does It Take to See the Results?
You should see optimal acne-clearing results after just three 30-minute sessions. Sessions are scheduled for 3-4 weeks apart.
87% of patients were satisfied after just one month of acne laser treatment.
How Much Do AviClear Treatment Cost?
The cost of AviClear treatments will depend on several factors. The number of sessions will influence the final price, as will the severity of the cosmetic issues being addressed. Contact us for more information.
Schedule a Consultation
To learn more about AviClear treatments in Portland, contact us and schedule a consultation with Reviance Plastic Surgery & Aesthetic Center. We will build the ideal treatment plan for you in order to help you achieve smoother, more radiant skin.
Related Links